Private Real Estate Investors in California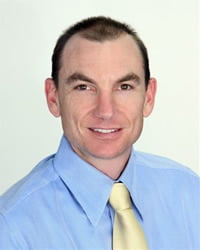 Justin Aldi is a nationally recognized mortgage industry expert with more than 20 years experience as CEO of a top-ten residential and commercial mortgage bank, handling fundings of over $1 billion per year.
A licensed mortgage lender in residential and commercial real estate since 1997, Mr. Aldi has hands-on experience with all levels of the mortgage process from front-end origination to long term servicing. He has been featured in numerous financial publications, including Fortune Magazine, the New York Times, Smart Business Magazine, Broker Banker Magazine, and The Wall Street Journal.
Mr. Aldi's insight and legal background allow him to assist trustees, borrowers and their attorneys with a hands on approach. He has a startling yet simple recipe for success: "Honesty, dedication to our clients, and good old-fashioned hard work."
He currently lives in Carmel with his wife and twins. In his spare time, he collects vintage cars and trucks and is an active member of several car clubs and museums.
As co-founder of HCS Equity, Jordan Must has been a successful private money investor for nearly 20 years. He is well known in the mortgage industry, having run the banking divisions for two large financial institutions.
Jordan's long history of legal rulings regarding all facets of trust and real estate law allow for an unparalleled combination of knowledge pertaining to probate and trust lending. This intimate knowledge of both sectors allows Mr. Must to come up with the most flexible and appropriate loans for each situation.
Mr. Must, a graduate of UCLA, currently resides in Westlake Village with his wife and two young children. He enjoys playing basketball, reading economic history and theory, and collecting mechanical watches.
Ben Heilig brings nearly two decades of Corporate Strategy and Business Development experience to the team. As a longtime investor in the firm, he recognized the opportunity to make the transition from the corporate world, and took an active role in building relationships with attorneys, fiduciaries, real estate investors, and mortgage brokers throughout California to broaden the reach of our capital.
A firm believer in the golden rule, he treats clients with honesty, respect, and integrity.
Ben currently lives in Carmel Valley with his two daughters. He is an outdoor enthusiast, spending most of his free time in the mountains either mountain biking or snowboarding.